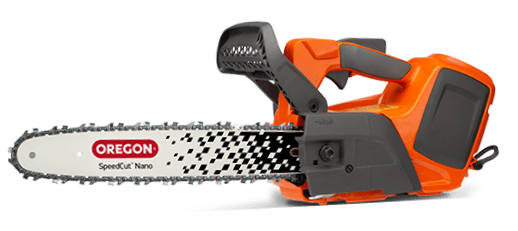 Chainsaw Chains for Sale
The chainsaw is the only real option for some jobs, and has no substitute when it comes time to cut down a tree. However a chainsaw is only as good as the chainsaw chain it is using and dull or damaged chainsaw chains will reduce performance significantly; also this can be dangerous to chainsaw operators. This is why replacement chainsaw chains and chainsaw sharpening kits are so important for day to day maintenance.
Replacement Chainsaw Chains UK
Premium Chain Saw are specialist retailer, offering our customers high quality replacement chainsaw chains and chainsaw accessories. Our chainsaw chains are designed to fit chainsaws from all the leading makes and models on the market and are manufactured by Oregon, one of the leading manufactures in the world.
You can rest assured that every product you buy from us is made to the highest quality standards from the finest materials, giving you complete peace of mind every time you fire up your chainsaw.
Please use the make and model selector to the side to find the chain for your saw, however if you saw is not listed please contact us and we will make sure you find the correct chain.
* Please note that for guide bar sizing the measurement is taken from the front of the saw and is not the overall bar length *